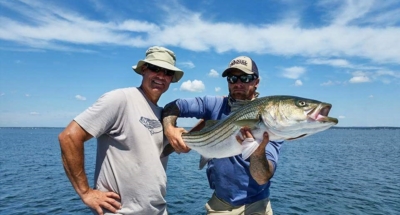 Fishing Guide Ryan Sansoucy
"Listen To Your Passion"
Captain Ryan Sansoucy has been fishing since he was a young boy at the age of 9 as a self-taught fly fisherman. His passion for guiding & teaching others  supersedes his own personal enjoyment of fishing himself. For Ryan, a good day on the water is not always about catching the biggest fish, but teaching an angler how to cast better, read the environment, and further understand the water and species you are fishing for. Helping someone escape from the insanity and pace of this modern world by getting them in touch with the ocean and the beauty of creation is a principle of Ryan's services. And while he loves the pressures of Tournament Fishing both personally and with clients, he still believes that you have to capture the purpose of being on the water every single time.
Fishing Guide Services
Specializing in Sight Fishing the Flats of Southern New England & the Lower Florida Keys
Ryan believes there's a very big difference between a fishing guide and a charter captain. A fishing guide is there to teach and guide you through your entire fishing experience. That's why he stopped running big boat charters and has decided to focus on smaller light tackle. Whether it's throwing tiny flies to Giant Tarpon or throwing plugs and rock piles for Monster Stripers, the goal is to utilize his skill set to guide you to the best day possible on the water while providing you with a sober passionate personality. These fishing experiences are about  listening to your passion as an angler while working as a team to enjoy each day on the water. The two bodies of water that Ryan calls home to his Sight Fishing Guide Service are the Flats of New England or the lower Florida Keys.

Ryan also offers Atlantic Salmon fishing float trips on The Shetucket River in Southern Connecticut (Available October to March). Other local rivers in Connecticut are also available upon request.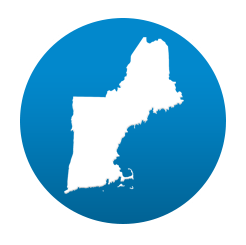 Stripers, False Albacore, Bonito, Blue Fish, Atlantic Salmon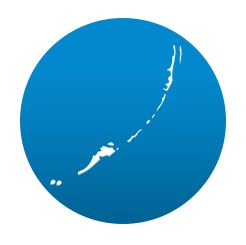 Tarpon, Permit, Bone Fish, Barracuda, Jacks, Sharks, Snook, & Red Fish
All Inclusive Fishing Experience
Every Spartan Angler Fishing Trip is designed to be an experience that provides clients with everything they need to have a great day on the water. The service rate includes boat & fuel usage as well as the use of professional grade equipment including rods, bait, & tackle.You have a choice every time you hire a fishing guide. Ryan provides value to his customers for the time and money they spend on their trips. It's a lifelong relationship that he's built with many of his anglers that supersede time on the water. This relationship trickles over into birthday parties, graduations, funerals and different areas of life.
Gallery
Here's a few snapshots of Ryan and some of his clients on the water.
Contact
Interested in booking a trip with the Spartan Angler? Feel free to reach out to Ryan directly or submit our contact form below:
Contact Info
Call For Charter Availability